Bizs+ organizes Halong Bay tourism to show customer gratitude
Following on the success of Nha Trang -Dalat trip in a series of customer gratitude activities from September 9, 2017 to September 12, 2017, Bizs+ continued to organize a trip to Halong Bay (Vietnam) for the next customer group with many interesting and meaningful activities. Although this trip only lasted for 3 days, it left a lot of memorable memories for all customers who participated in it.
During 3 days in Ha Long, there were a lot of useful and meaningful activities. Customers not only had the opportunity to visit Halong Bay, have fun at the Sun World Halong Park Entertainment Complex, the world-class entertainment park with many unique attractions and games that is new and unprecedented in Vietnam, but also participated in exciting team building activities on the beach. The team building activities brought people closer, creating a unified and solidary team. That is also the spirit that Bizs+ always aims to.
Let's look back at beautiful photos in the Halong Bay journey:

Team building on the beach in the early morning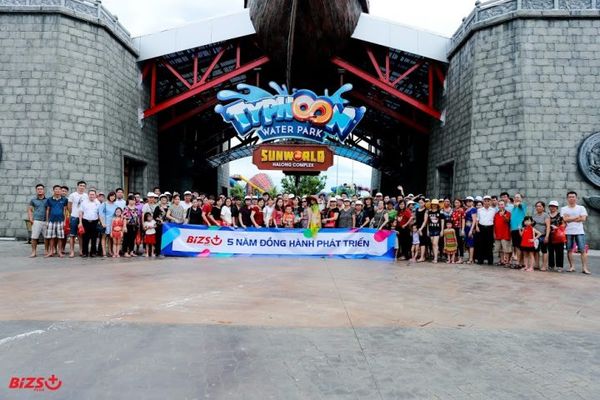 Have fun at Halong park
On the evening of September 11, 2017, 5-year Gala Dinner of Biz+ was celebrated with the participation of the company's Executive Board and many customers who cooperated with Bizs+. All guests raised the glass to congratulate on the growth of Bizs+ so far, and also participated in small games with many attractive awards.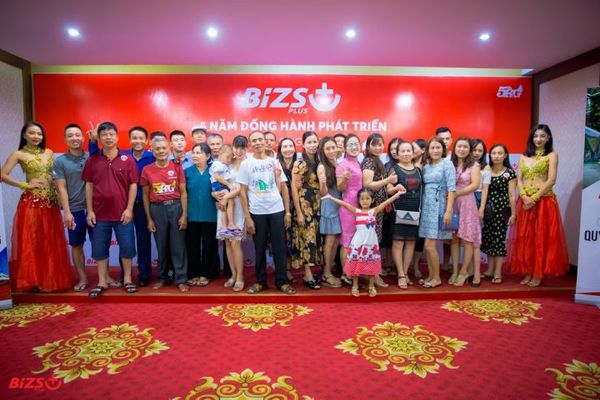 Bizs+ customers took check-in photos before the Gala Dinner

The K&G Executive Board and Bizs+ staff welcomed customers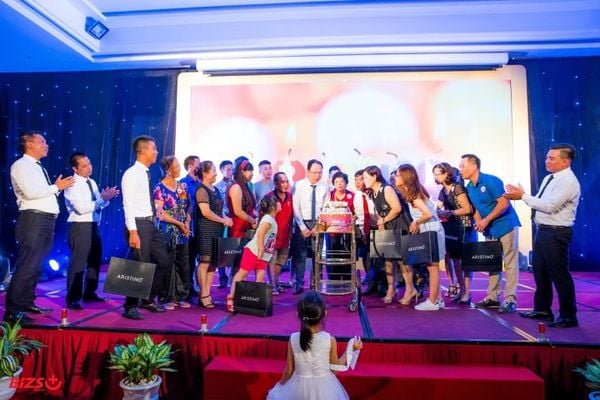 Blow the candles to celebrate customers who had a birthday in September
In this customer gratitude activity, Bizs+ gave customers the chance to visit one of Vietnam's great wonders, showing the appreciation of Bizs+ to customers' cooperation. The trip was a thank you to all customers of Bizs+ who accompanied Bizs+ overcoming difficulties and challenges to achieve today's achievements.