Visit the Bizsplus's office
Get along with the melody of the song "When we're together" in the last days of the year with hard work, Bizs+ warriors still don't forget to welcome Christmas together at the K&G Common House by decorating workspace warmly and romantically.
Since the beginning of December, with the desire to encourage the spirit and creativity of Bizs+ warriors in particular and K&G warriors in general, K&G Vietnam has launched the Decoration Contest with the theme of "Let It Snow" and received an enthusiastic response from departments.
Only in a short time, the North office, the South office and also the factory were beautifully decorated by the hands of the creative staffs who took advantage of the available materials and products in K&G, demonstrating the spirit of the warriors and highlighting the development mission of the whole company.
The Creative Department impresses with its unique decoration. Each corner conveys its own message, but all express the general spirit of the warriors, as well as the individuality of the team.
A very special snowman carrying Christmas gifts which are K&G's brand welcome at the door of the room.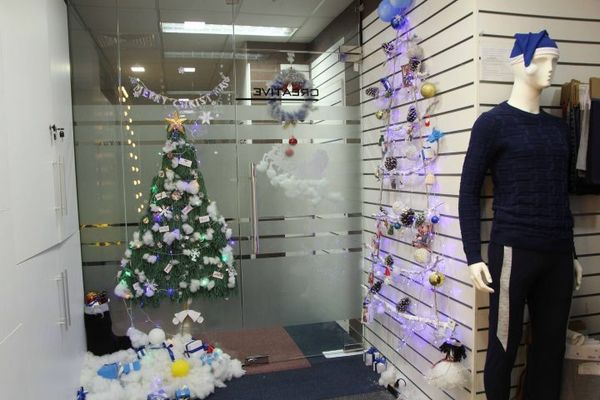 And inside the room is a very cute decoration, reflecting the team spirit of the Creative Department.
With the strength which is the understanding of K&G's human, the Administration and Human Resources Department sends clever messages in decorating and using color.
Pure white color represents honest; blue represents the belief and desire that K&G will become a trillion dollar business in the New Year 2018; red represents enthusiasm, dedication to customer service as well as the development of the company; and green represents the growth and development of K&G. All blend into a space that is powerful and full of vitality as our warriors.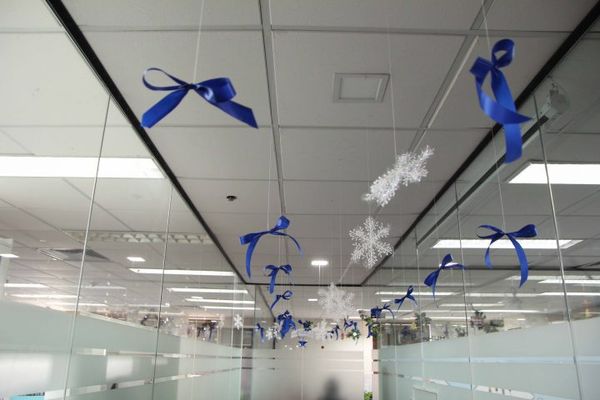 The snowy road leads into the department - with the beautiful crystallization and spinning wheel around the snowflake, sending the wish that no matter how far the company develops, it will not forget its core values that promote internal strength.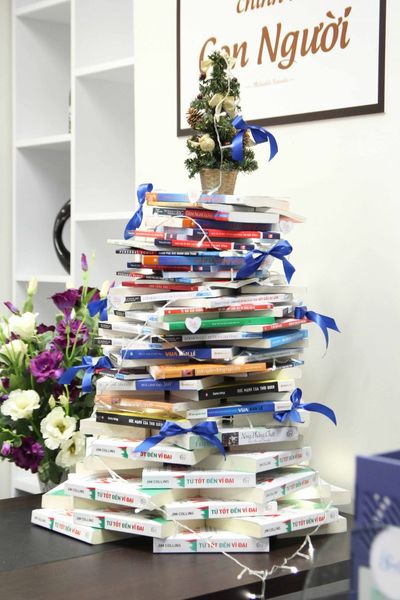 Information Tree, knowledge base, is important for development
Office of the Purchasing and Planning Department applies maximally K&G's new materials in 2017-2018.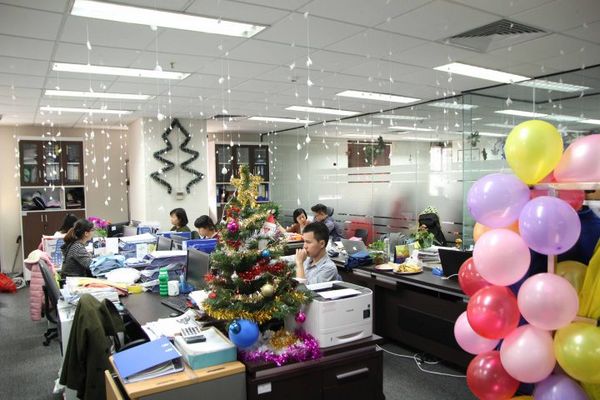 With its ability, the Marketing Department has a very creative decoration to highlight the brand value of Bizs+ in particular and K&G Vietnam in general.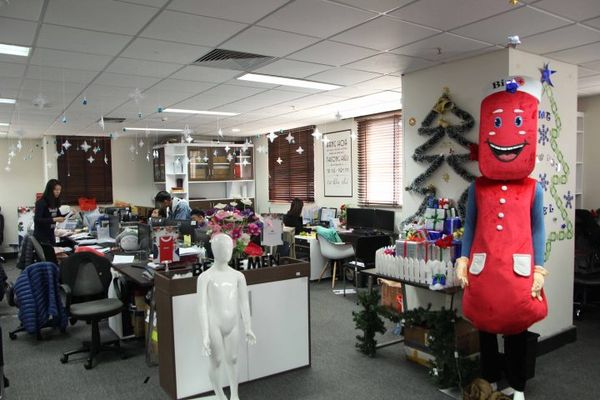 Enjoy other beautiful office images created by the hands of the warriors:
The MT and IT Department decorated a unique office with the idea of ​​combining Christmas and the wedding season.

Continuing to promote the spirit of solidarity and endless creativity, Bizs+ warriors in particular and K&G in general determine to achieve more success in the coming year.
My Hang